What is the best fuzz pedal?
First, what are fuzz pedals.  Fuzz pedals are a very particular type of effect.  They are definitely not as ubiquitous as other types of distortion effects, but when one is used, there is no substitute.  It is also a nearly timeless effect, being made popular by such legends as Jimi Hendrix.
Best Fuzz Pedal Criteria
Our main criteria for the best fuzz pedal is, as always, its popularity among the many pedalboards of the top guitarists.  While the interpretation of what consists of a fuzz pedal could vary, we focus on what would be solely used for a fuzz effect (i.e. no multi-effects).
Best Fuzz Pedal – Electro-Harmonix Big Muff
Electro-Hamornix's Big Muff is bar none the best fuzz pedal for no else but it's overall popularity.  While other pedals may have a better range, this one has the tone and the history that puts it clearly above all others.  This "best fuzz pedal" is currently being employed by the likes of Dan Auerbach of the Black Keys and John Frusciante of the Red Hot Chili Peppers.
There are many different formats that this pedal has appeared in throughout the years, each with their own fans.  Still, today's versions are still widely used, and it is even available as a more space-efficient micro version.
Fans of the green version could look to the Big Muff bass edition.  The original Big Muff worked just as well for basses, and therefore was employed by bassists.  Since there wasn't much need to change the pedal to modify it to an actual bass version, so the reverse is also true to applying the bass version for guitar.  Still, if you'll looking for that vintage sound, there might not be any replacement for the originals.  Buy the best fuzz pedal now!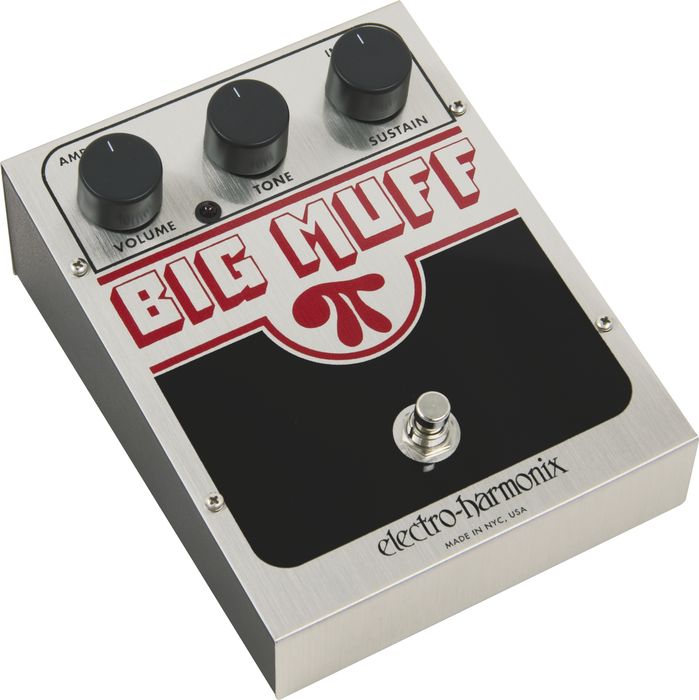 Musician's Friend
Amazon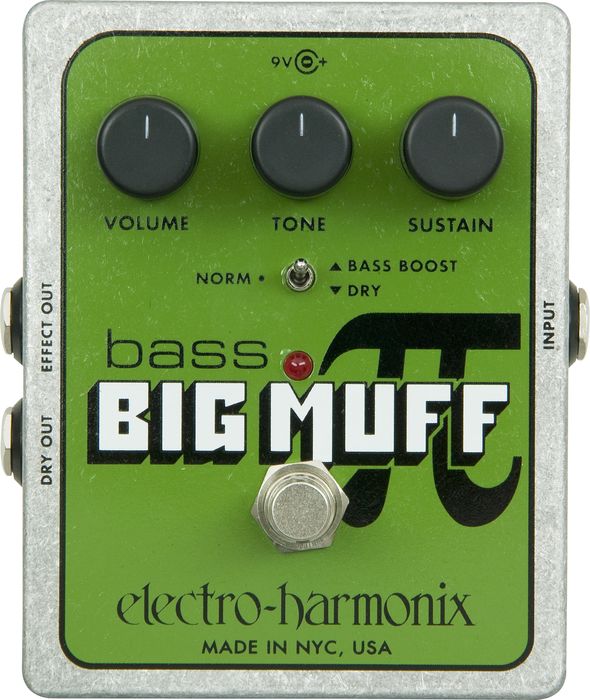 Musician's Friend
Amazon