John Frusciante has become of the most well known guitarists today, and his pedalboard is an important part of his notoriety. Learning about John Frusciante gear can be very entertaining, as the list of pedals grows through every album. Recently, he has been seen adding Moog brand pedals to his boards, one of the few major artists to do so, at least according to our records. Though John Frusciante wields some influence, and this statement may not ring true for very long.
John Frusciante Gear Added to Our Profiles
We added to our list of artist pedalboard profile a full listing of John Frusciante gear throughout the years. All pedalboards during each album on which he recorded on with the Red Hot Chili Peppers are there, with a few touring pedals in between.
John Frusciante gear Spotlight : Electro-Harmonix Big Muff
In honor of this new addition to our list, we figured we point the spotlight on some important pedals appearing among all of the John Frusciante gear. We decided to go with the Electro-Harmonix Big Muff. It was added originally during the end of the Californication tour, though it was a black Russian Big Muff, whose specs were later passed onto the Bass Big Muff, which is equally suitable for guitars. In fact, the Big Muff's low end frequency response made it a favorite for bassists, even though it was primarily designed for guitarists. By the time "By The Way" came around, he switched to the classic US Big Muff Pi, which has stayed on his pedalboard since then.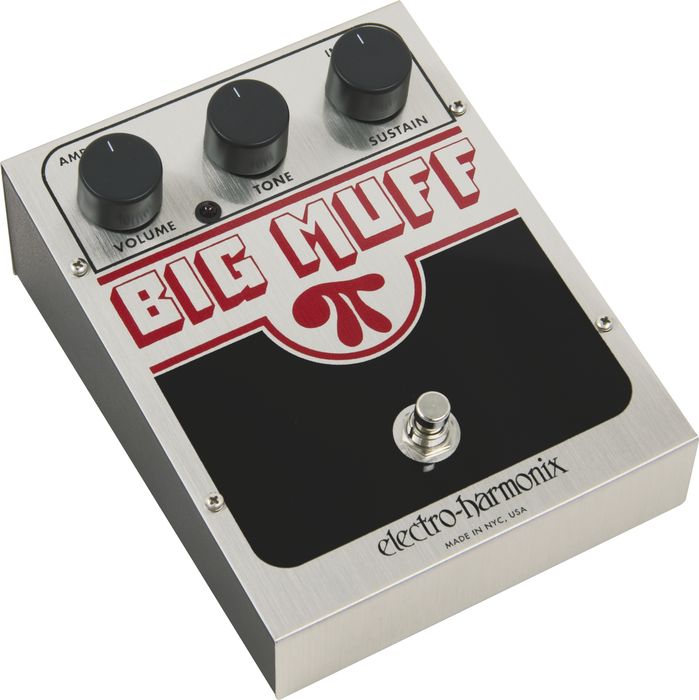 Buy John Frusicante Gear from Musician's Friend
Buy John Frusciante Gear from Amazon
The Big Muff Pi is a generally popular Fuzzbox pedal, among the general player population as well as among artist who employ a Fuzz effect.