Interested in the top reverb pedals?  Let's have a look first at exactly what is Reverb.
Reverb, or reverberation, is a distinct guitar effect. While it is a time-based effect, its applications differ greatly from that of delay and loop effects. It is based off of the effect provide by spring reverb amps, such as those provided by Fender in the 60's, that is basically an echo effect that fades away gradually.
Reverb is an essential effect for Surf-style music, such as the songs by the great Dick Dale. Still, it has evolved in use since then and is used by many artists, though probably not as drench in Reverb as old school Surf music.
Top Reverb Pedals
If you're looking to get a Reverb pedal, you probably want to find out which ones are reliable, and more particularly which ones are used by your favorite guitarists. While not as prevalent as other types of effects, there are a few notable inclusions. Here are the top reverb pedals used by today's artists.
Top Reverb Pedals – BOSS RV-3 and RV-5 Digital Reverb
Used by: Noel Gallagher of Oasis, Jonny Greenwood of Radiohead
Definitely the most popular reverb pedal, the Boss RV-5, and its predecessor the RV-3, is seen on many artists pedalboards, taking the first spot of the top reverb pedals.

Musician's Friend
Amazon
Top Reverb Pedals – Electro-Harmonix Holy Grail
Used by: John Frusciante of the Red Hot Chili Peppers
While not as popular as the the BOSS reverbs, this pedal does see some use by big name guitarists. It is also available in an Electro-Harmonix Nano version.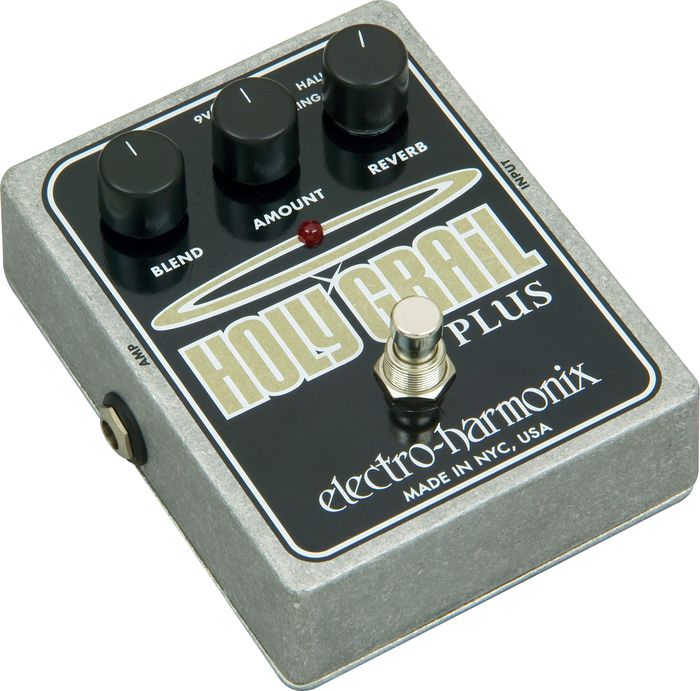 Musician's Friend
Amazon
Top Reverb Pedals – Alternatives
While most of today's top guitarists are using the above pedals, it does not mean that they will stay with them forever. The following pedal, the Boss FRV-1 could be a contender. This pedal tries to replicate the sound from the original Fender Reverb amp, and it sounds like it does a pretty good job of it, too.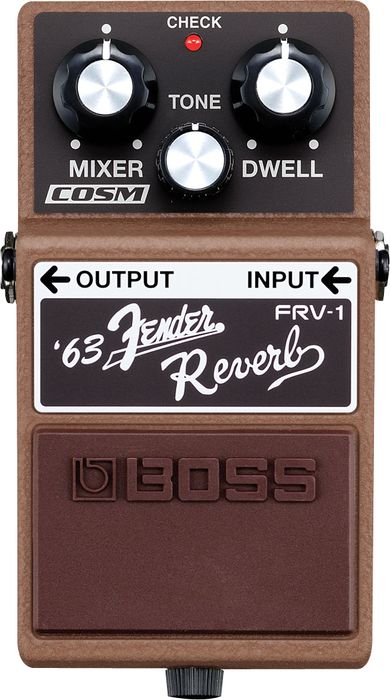 Musician's Friend
Amazon