Slash Gear – Pedalboards Added
Continuing our profiles of the top guitarists, we move on to Slash.  All the interesting Slash gear is up there on our Slash gear page, from Guns N' Roses to his more recent solo career effects.
To view the Slash Gear page, follow the link at the bottom of this post.  But first, let's have a more in depth look at Slash's signature pedals…
Slash Gear – From Guns N' Rose to Today
Slash started off with just a handful of pedals (Actually, probably more than a handful – some of those pedals can get pretty big!), which he maintained for a long while, but eventually he took on a good number of pedals, many of which were from MXR/Jim Dunlop.  It didn't take long for the MXR/Dunlop/Slash partnership to produce something very interesting in terms of personalized Slash gear.  In fact, there are now two signature Slash pedals from this brand.
The first of which was the signature Slash Wah, a twist on a old standard that was part the Slash gear arsenal from nearly the beginning.
More recently, Dunlop released the Slash Octave Fuzz.  Slash only really began employing octave effects during Velvet Revolver, but this sound he was able to produce was unique enough to warrant a signature pedal.  The combination of octave and fuzz is killer; you can have tons of fun with this pedal, even without trying to replicate that Slash sound.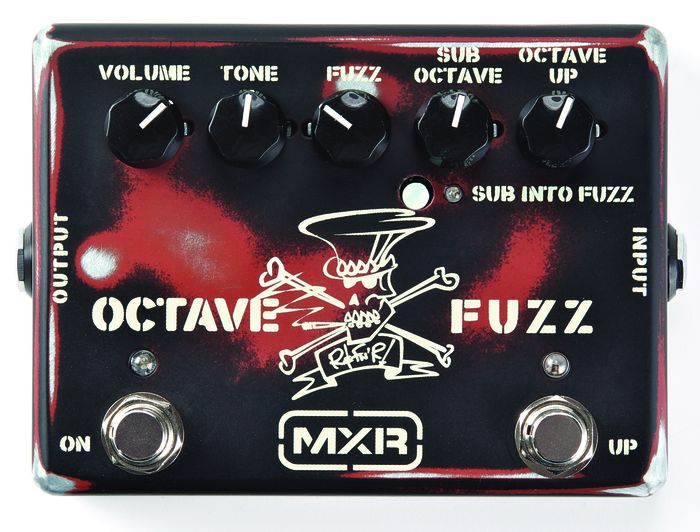 Buy Slash Gear and Signature Pedals from:
Musician's Friend
Guitar Center
The most interesting fact regarding these pedals is that Slash himself actually uses them.  Often, we see signature pedals created after-the-fact, sometimes even posthumously.  This makes these pedals among the most essential Slash gear available now.  It's one of the only signature pedals we would recommend here above the source pedal.