Looking for the top chorus pedals?  The first thing to know is what kind of chorus effect you are looking for.  Just as there are many different types of distortion out there, the guitar chorus effect also has its distinctions.
Before we go into the top chorus pedals, let's get to know what chorus pedal does.  A chorus pedal affects the modulation of your sound, and, as the name implies, replicates the effect of a choir.  A choir, with many voices using the same "instrument" and with nearly all the same pitch converging, creates a natural "chorus" effect, and that is what this particular type of stompbox is attempt to replicate.
Choosing the Top Chorus Pedals
To select the list of top chorus pedals, we've relied on appearances on the pedalboards of the best guitarists.  Though since chorus pedals aren't nearly as prominent as other pedals, there are fewer appearances to rely on, so we backed up some of our choices along with popular message board discussions and other reviews.  We are also excluding the "Rotating speaker" effect, instead relegating it to its own category for an eventual profile.
Top Chorus Pedals : Subtle Chorus Effects
For those looking for a more subtle chorus pedal sound, Analog Man never fails, and its chorus pedal is no exception.  Still, a similar pedal option can be found in TC Electronics's Corona chorus pedal.
Musician's Friend

Amazon

Guitar Center

American Musical Supply
Top Chorus Pedals : Dramatic Chorus Effects
When it comes to the more dramatic chorus type effects, the Boss CE-7 chorus is one of the most popular pedals around, used by artists such as John Frusciante.  Unfortunately, this pedal is discontinued, though it's been said that the Retro Sonic Chorus is a very close alternative.   If you are looking for a more "accessible" pedal to purchase online, consider the MF-102 Moogerfooger Ring Modulator, which has more recently be seen alongside the aforementioned CE-7 on Frusciante's pedalboard.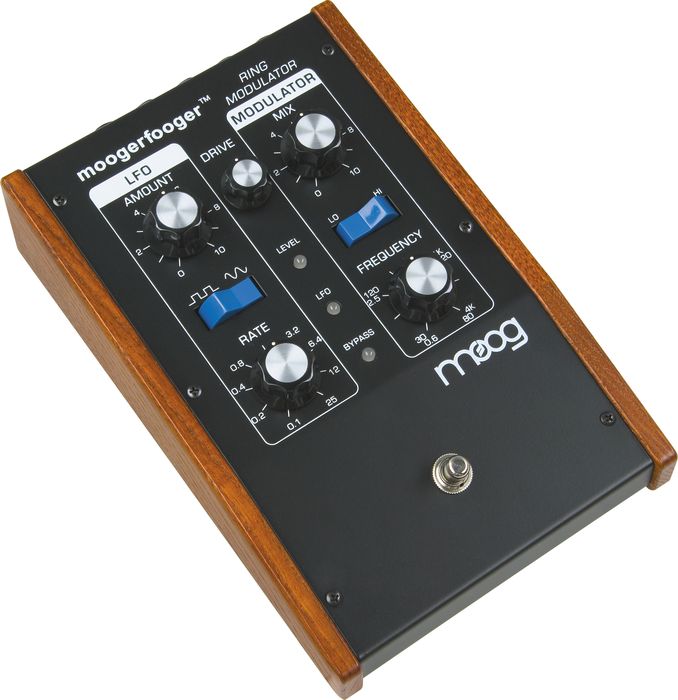 Musician's Friend

Amazon

Guitar Center
American Musical Supply
Top Chorus Pedals : Other options
Though not as popular as the previously mentioned pedals (Boss CE-7, Analog Man and TC Corona), the Electro-Harmonix Poly Chorus is used by Johnny Greenwood, whose pedalboard is among the most popular out there today.   Though in fairness, it does also provide other modulation effects such as a flanger.  This might mean that it isn't the top chorus pedal, but has many more applications, making more cost effective for the frugal guitarists, especially if chorus will only be used sparsely.



Musician's Friend

Amazon

Guitar Center

American Musical Supply