Dan Auerbach, and the Black Keys, have been gaining much deserved attention in the past few years. So it's no wonder that the Dan Auerbach gear lists are much in demand, as well. We're proud to have recently added pedalboards Dan Auerbach has been seen using to get that Black Keys sound.
Dan Auerbach had once said something to likes of him having hundreds of pedals. That number should not be far off, considering how many different pedals have been seen on his pedalboards, even within the same year.
Dan Auerbach Gear and Pedalboard
Though the Dan Auerbach gear list is extensive, he doesn't seem to do the "Pedal dance", in that he tends to keep the number of pedals to a minimum. In fact, we have never seen more than 6 pedals on one of his board at once.
What's also interesting is that, despite the small number of pedals used on stage, he'll double up on an effect. The effects most used on his boards tend to be Fuzz, Delay and Tremolo effects.
Another popular stompbox is the type of Fuzzbox/Octave combos. Octave pedals in general are seen often in two-piece guitar/drum bands, where the octave plays the role of the absent bassist.
Dan Auerbach Gear Focus – Fuzz Pedals
Fuzz is an essential effect to getting that Black Keys sound. Fuzz effects were varied in the Dan Auerbach gear list, but one that seems to have been used often enough is the original Russian Big Muff by Electro-Harmonix. These "Green" Big Muffs are out of production, though it has been said that the Bass version currently produced is very closely based off of these vintage models. Those original pedals were used by bassists as well, since the response worked just as well, meaning their wasn't much to change when EHX decided to create a bass version.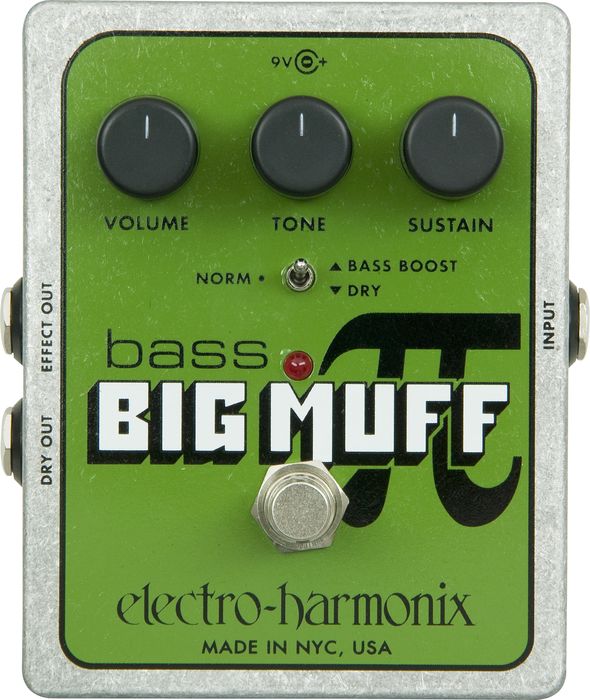 Get Dan Auerbach Gear from Musician's Friend
Get Dan Auerbach Gear from Amazon